The Cape gooseberry is a tropical fruit that grows in tropical regions, its origin is Andean, that is why it is called the Peruvian tomato, but from there its cultivation has spread to the whole world. Native to America, where about 50 species are known in the wild, and known since pre-Columbian times, it is strongly known in crops in Valle del Cauca, Colombia. Today it is marketed in the markets of the United States and Europe, being the most
important markets there, England and Germany.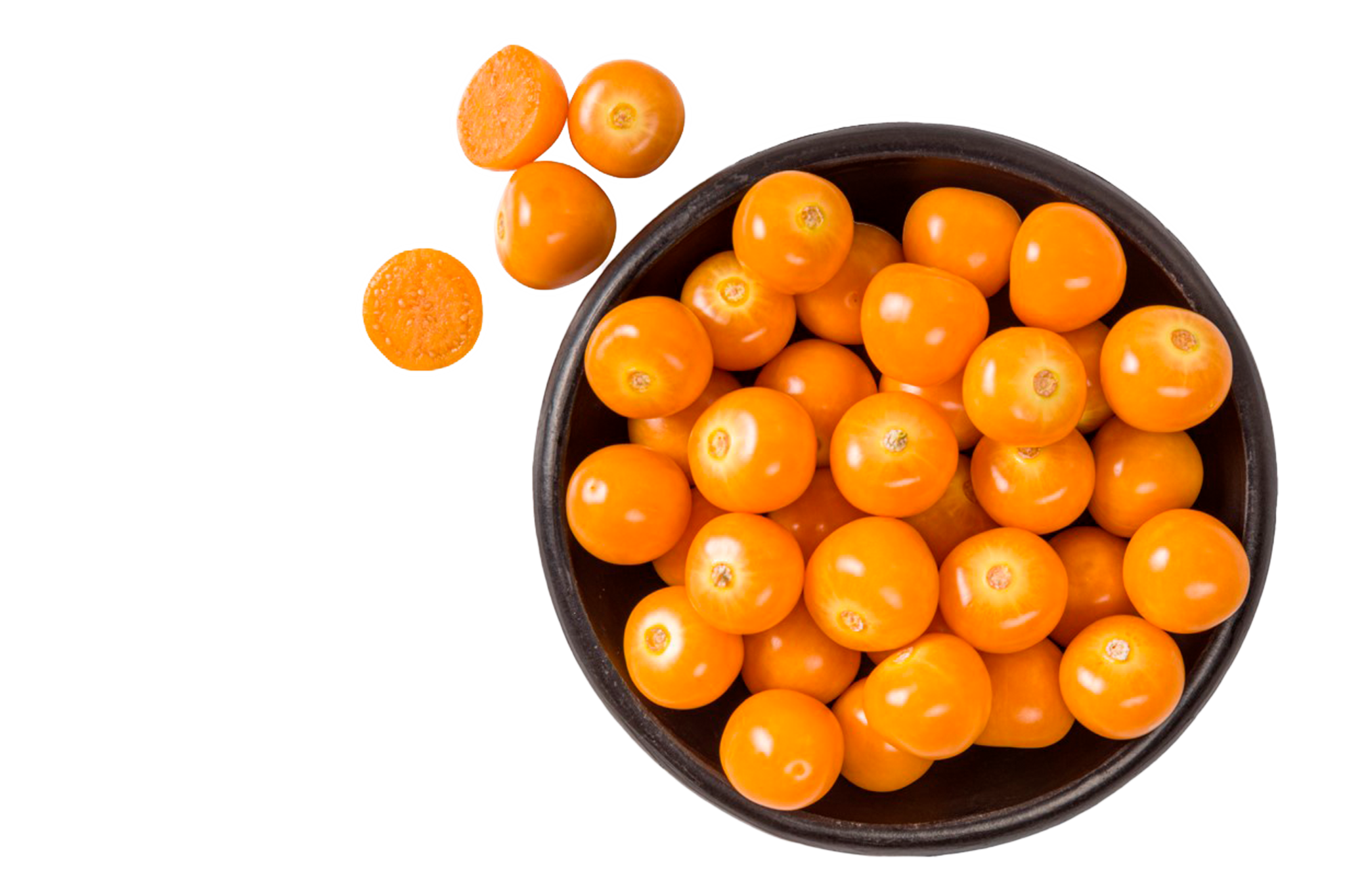 Round, yellow, sweet and fruit. It can be consumed alone, in syrup, desserts and with other sweet fruits. Its internal structure is similar to a miniature tomato.It has yellow and bell-shaped flowers that are easily pollinated by insects and the wind.
· Colombia
Calle 17 # 7 – 12 Piso 11, Pereira
· United States
848 Brickell Ave, Ste 950 Miami, Fl. US 33131