The fruit is an ovoid or elliptical capsule, supported by a long peduncle which has two bracts and is 6 to 12cm long, the shell is hard, yellow with white dots with six lines from apex to base, variable in color from according to the degree of maturity. The wall of the ovary is represented in the fruits ripe by a white membrane. The seeds are flat, elliptical, black surrounded by a transparent and gelatinous aril that constitutes the edible part.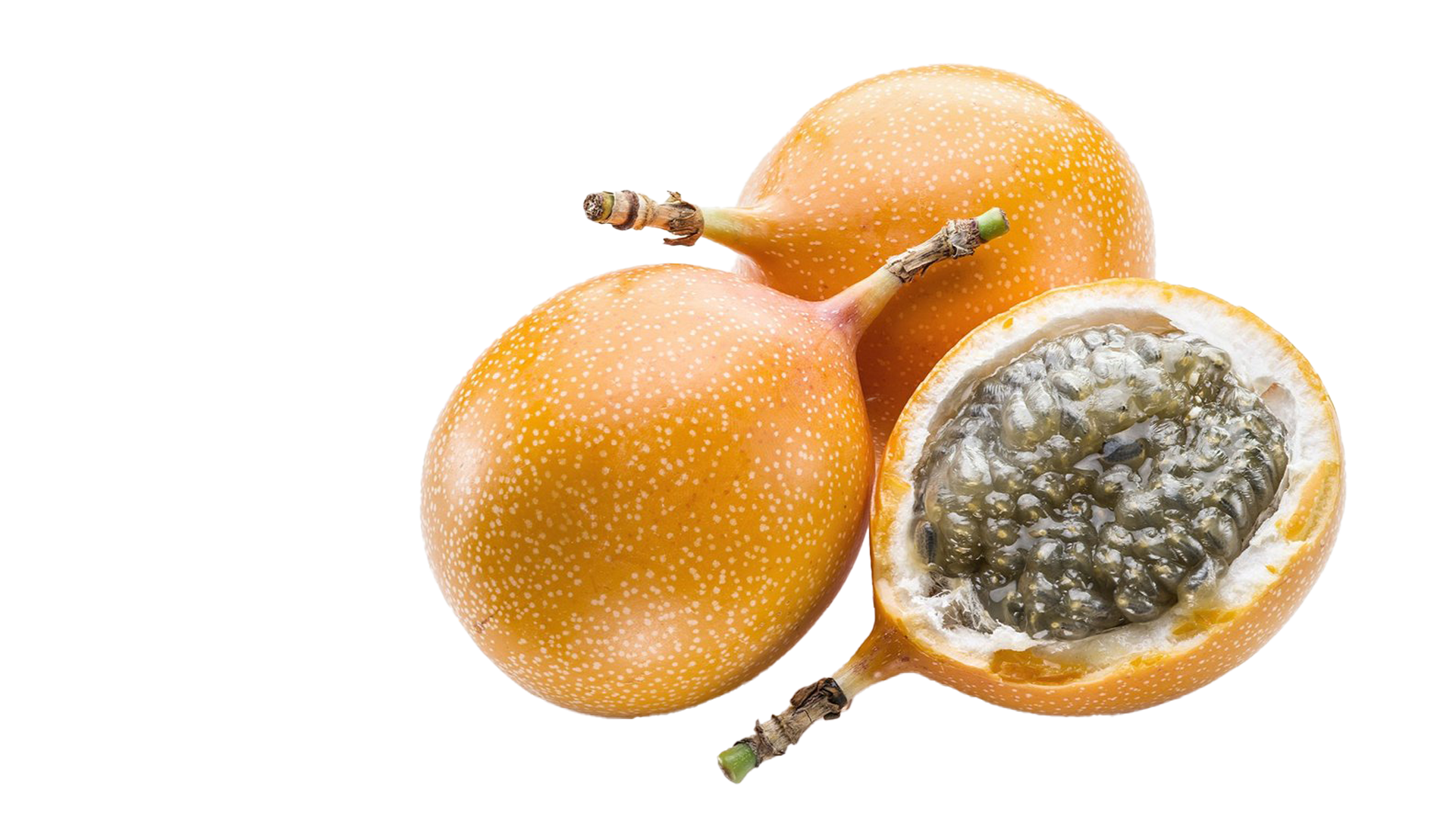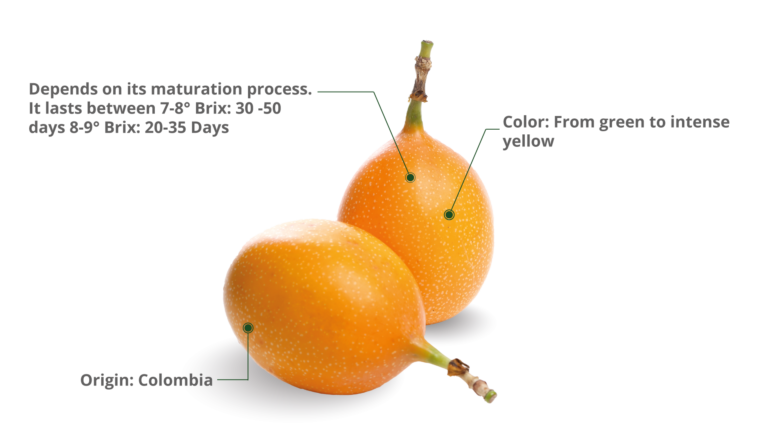 Due to its exquisite sweet and aromatic flavor, granadilla is a fruit of great acceptance for fresh consumption; the sweet juice and pleasant is consumed with the seeds. The flower can be used in
manufacture of cosmetics (perfumery), due to its great aroma. The shell can be used in food production concentrates for animals, due to their high fiber content and non-nitrogenous extract. Due to the beauty of the fruit, it is used in ornamentation. Its use in agribusiness is difcult due to its fragility of its seeds that do not separate easily from the aril or pulp.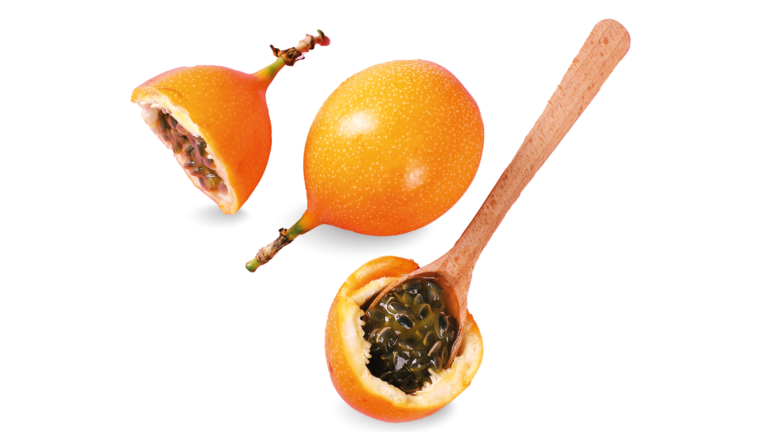 · Colombia
Calle 17 # 7 – 12 Piso 11, Pereira
· United States
848 Brickell Ave, Ste 950 Miami, Fl. US 33131